CCNY :: Division of Science :: Mathematics
Department of
Mathematics
Student Chapter of the AWM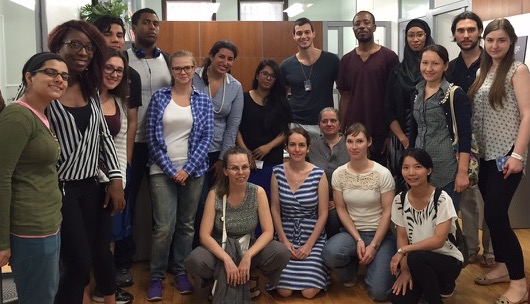 CCNY has a new student chapter of the Association for Women in Mathematics!
We will be organizing events throughout the year to mentor, educate and encourage students in mathematics. Events include invited speakers and discussions about various topics including applying to graduate school, being a women in mathematics and working in industry. These events are geared toward both undergraduate and graduate students. All students are welcome.
To learn more about our chapter, suggest future events or join us please see here.
Resources
Academic resources
Student Groups
Financial Resources
Resources for mathematical research
Other