CCNY :: Division of Science :: Mathematics
Department of
Mathematics
Association for Women in Mathematics (AWM)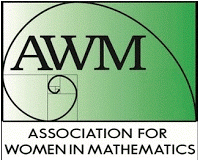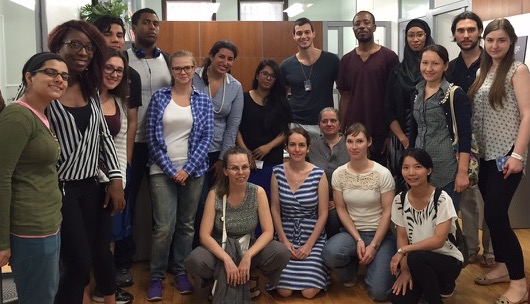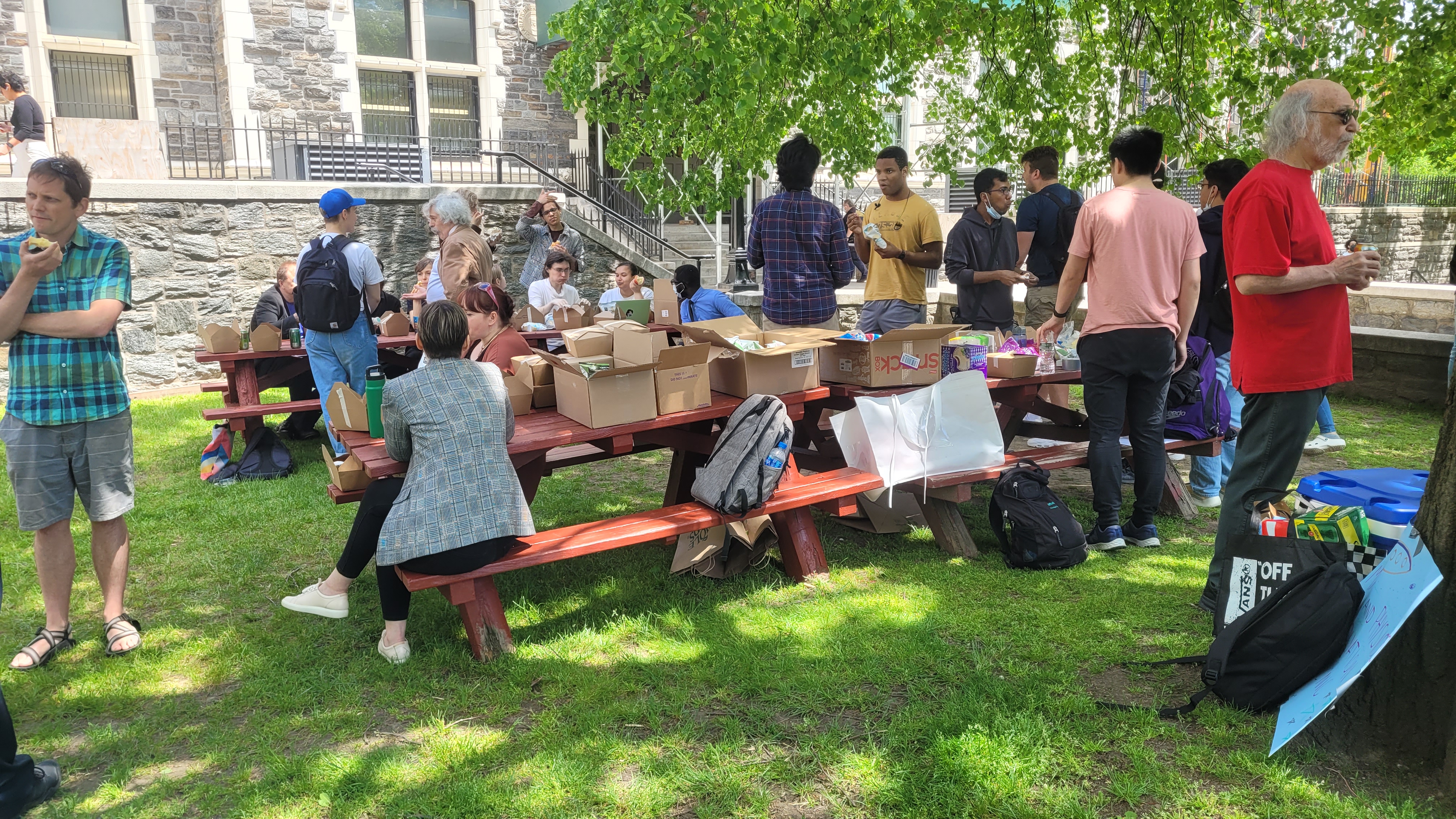 We are the CCNY student chapter of the Association for Women in Mathematics (AWM). We want to help foster a sense of community among the Math Majors and Math Master's students at CCNY. We organize various events including group meetings, invited speakers and community outreach. Our goal is to have students and faculty interact outside of the classroom and to form a support system for each other.
2015-16 Executive Committee:
President: María Sánchez-Muñiz

Vice-President: Yorkinoy Shermatova

Secretary: Axel La Salle

Treasurer: Olga Anipchenko-Ulaj

Faculty Adviser: Brooke Feigon
How to join:
Please email us at awmccny(at)gmail.com, or speak to one of this year's Executive Committee members to become a part of our organization and to join our mailing list. Also please fill out our survey. All CCNY students are welcome to join. All members receive complimentary membership in the AWM.
You can also join our AWM CCNY group on facebook.
Fall 2016 Events:
Thursday, December 1, 1:10-2:00pm, NAC 4/148

Dr. Ruthi Hortsch (Bridge to Enter Advanced Mathematics), Triangles, Congruent numbers, and Elliptic Curves

We are all familiar with the Pythagorean Theorem, and perhaps with methods of constructing right triangles with all rational sides. While a right triangle with rational sides will always have rational area, does this work the other way round? For a given rational number n, can we find a right triangle with all sides rational that has area n? Not always---but this isn't obvious! If we can find such a triangle, we call the number n "congruent". In the quest to discover which n are congruent, we will encounter elliptic curves and their group structure, and maybe even mention the elusive Birch and Swinnerton-Dyer Conjecture.

Thursday, October 13, 12:30-1:30pm, NAC 6/113

AWM/Math Club Fall Welcome Party

The CCNY student chapter of the Association for Women in Mathematics (AWM) and the CCNY Math Club are co-hosting a fall welcome party. Please join us as we get to know each other in an informal setting and discuss goals and events for the year. Pizza lunch will be provided.
Announcements:
Stony Brook Math Day is a one-day festival for all undergraduate math majors. It takes place on Saturday, November 12, 2016. Please see the website for registration, financial support for travel and further information.

Below are various scholarships that may be of interest:

Below are various programs/conferences/workshops that may be of interest: