CCNY :: Division of Science :: Mathematics
Department of
Mathematics
Association for Women in Mathematics (AWM)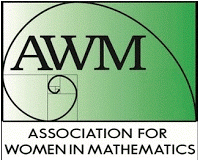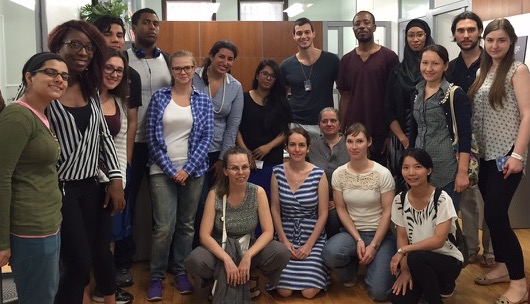 We are the CCNY student chapter of the Association for Women in Mathematics (AWM). We want to help foster a sense of community among the Math Majors and Math Master's students at CCNY. We organize various events including group meetings, invited speakers and community outreach. Our goal is to have students and faculty interact outside of the classroom and to form a support system for each other.
2016-17 Executive Committee:
President: María Sánchez-Muñiz

Vice-President: Yorkinoy Shermatova

Secretary: Axel La Salle

Treasurer: Olga Anipchenko-Ulaj

Faculty Adviser: Brooke Feigon
How to join:
Please email us at awmccny(at)gmail.com, or speak to one of this year's Executive Committee members to become a part of our organization and to join our mailing list. Also please fill out our survey. All CCNY students are welcome to join. All members receive complimentary membership in the AWM.
You can also join our AWM CCNY group on facebook.
Spring 2017 Events:
Thursday, March 30, 1:00-2:00pm, NAC 6/113

AWM/Math Club Undergraduate Colloquium by Prof. Amie Wilkinson (University of Chicago), A dynamical way of thinking

The modern mathematical field of Dynamical Systems encompasses a wide range of subdisciplines and techniques. As its scope spreads into more and more areas of mathematics, one is led to redefine Dynamical Systems as a mode of thought, an approach to problem solving. I'll illustrate how a dynamical way of thinking can be applied in a variety of contexts, and how it informs our current perspective.

Tuesday, April 25, 12:30-1:45pm, NAC 6/112

Panel Discussion on Graduate School

We will have a panel discussion on applying for and being in graduate school in math. Our panelists will include Tai-Danae Bradley, a CCNY graduate and current PhD student at the Grad Center, Prof. Jozef Dodziuk, Deputy Executive Officer at the Grad Center, Prof. Alice Medvedev, an Assistant Professor in the CCNY Math Department and Prof. Ben Steinberg, Graduate Advisor for the CCNY Math Department.
Announcements:
Stony Brook Math Day is a one-day festival for all undergraduate math majors. It takes place on Saturday, November 12, 2016. Please see the website for registration, financial support for travel and further information.

Below are various scholarships that may be of interest:

Below are various programs/conferences/workshops that may be of interest: