CCNY :: Division of Science :: Mathematics
Department of
Mathematics
Meet new mathematics faculty: Prof. Bou-Rabee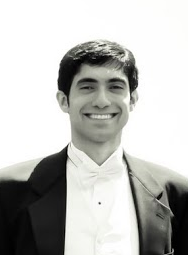 The math department is pleased to welcome Prof. Khalid Bou-Rabee to the department beginning Fall 2014.
Prof. Bou-Rabee comes to CCNY as an assistant professor starting Fall 2014. His research lies in combinatorial and geometric group theory. His 2010 doctoral degree is from the University of Chicago and he held research positions at the University of Michigan and at the University of Minnesota before coming to CCNY.
Math Club
Welcome to the Math Club page!
---
Executive Committee, 2015-2016
President: Dalton Bermudez

Vice-President: Anastasiia Chorna

Treasurer: Cameron Dudley

Secretary: Jose Pascual

Faculty Advisor: Bianca Santoro
---
Mission:
To promote community amongst math enthusiasts at CCNY.

To keep math related majors apprised of career, research, and scholarship opportunities.

To encourage the appreciation of the beauty and wonders of mathematics.
---
How to Become a Math Club Member:
Please fill out this form and join the Math Club group on Facebook.
---
Events:
AWM Chapter Event: Monday, October 5, 12:30-1:30pm, Shepard Hall, Room 1, SMART Classroom
Dr. Kathrin Maurischat (Heidelberg University, Germany)
Dr. Maurischat will join us for an informal discussion about topics related to conducting math research and being a woman in math. Pizza lunch will be provided.