Brinkman's VisorLab was closed circa 2010, when Peter Brinkman left CCNY. Sad, because the lab was so cool!
Welcome to the VisorLab!
The VisorLab is a new 3D virtual environment at the CCNY Department of Mathematics under the direction of Prof. Peter Brinkmann. It is equipped with a large screen for 3D stereo projection and an eight-channel audio system for spatialized sound. While the primary focus is on mathematical visualization and sonification, the lab has been designed to facilitate collaboration with researchers in other fields.
The VisorLab is located in NAC 6/295.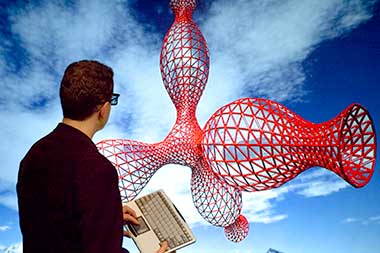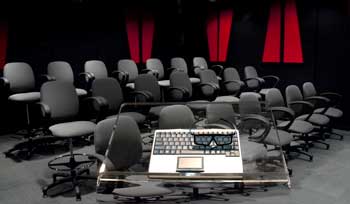 Photos: © Adam Lipstadt.