CCNY Graduate Zhi Heng Liu accepted for his Ph.D at the University of Maryland at College Park
June 7, 2022
Zhi Heng Liu is graduating from CCNY in 2022 with a M.S. in Mathematics. He is going to move on to work on his Ph.D. at the University of Maryland at College Park.
Hear about it from Zhi Heng Liu himself!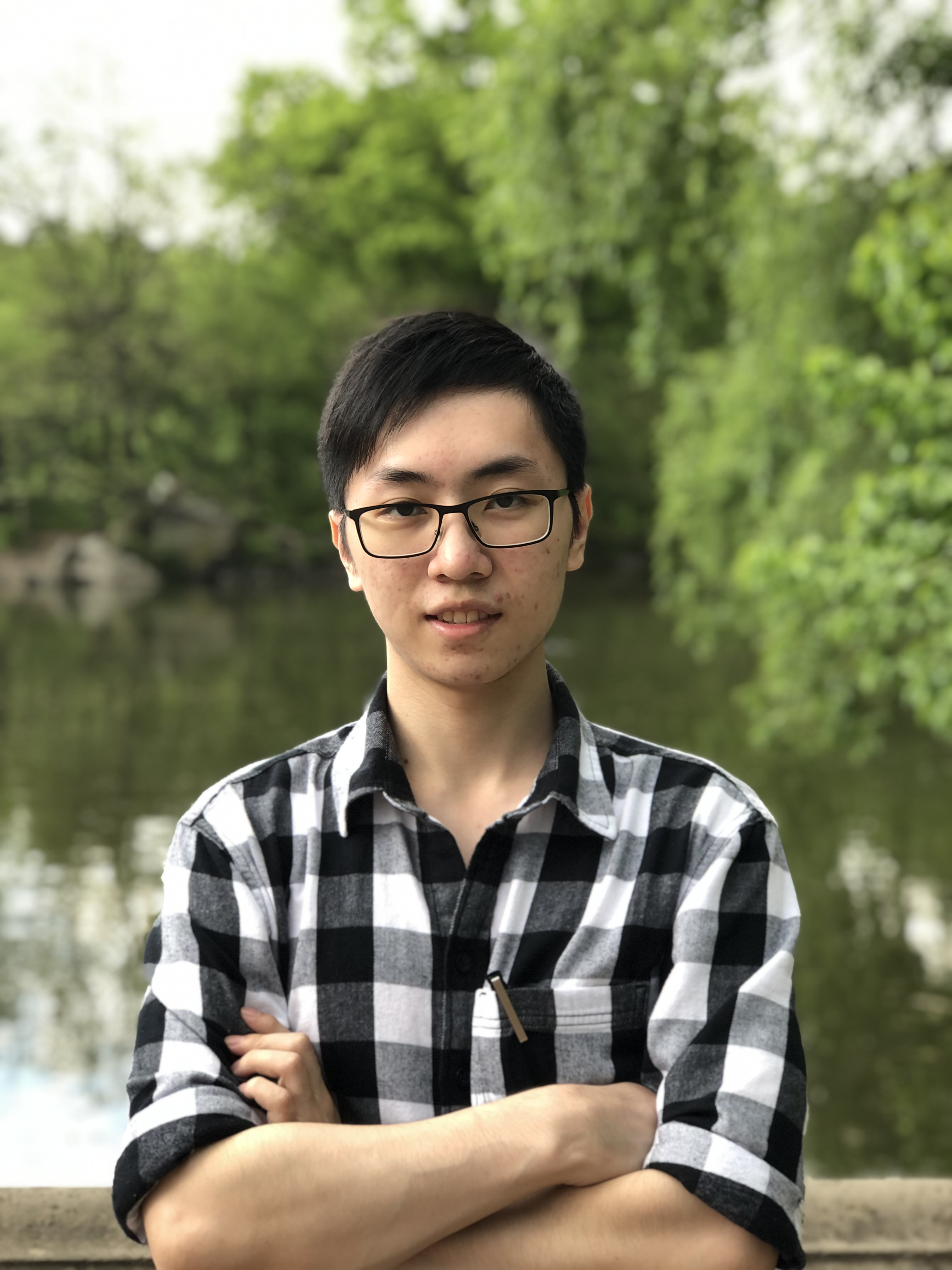 I graduated from CCNY in Spring 2021 with a bachelor's degree in pure mathematics and I'm finishing up my Master's degree Spring 2022. In Fall 2022, I am thrilled to begin my PhD in pure mathematics at the University of Maryland at College Park.
While at CCNY, I had the pleasure of working with many professors, and even participated in research projects through the Rich Summer Internship. In the summer of 2021, I worked with Prof. Wolf on rotation sets, and in the summer of 2020, I worked with Prof. Hooper on translation and dilation surfaces by gluing together polygons. It was over these two summers that I decided to embark on the journey to become a mathematician and forgo the idea of software engineering, for which I considered for the better half of my undergraduate degree. All this is to say that the math department at CCNY is incredibly supportive.
Before leaving CCNY, I wish to extend my gratitude to many other professors who have play a role in my mathematical journey: Prof. Wolf, Prof. Hooper, Prof. Feigon, Prof. Merenkov, and countless others.