CCNY Graduate Rio Alvarado Jackson accepted for his Ph.D at the University of Pittsburgh
June 8, 2021
Rio Alvarado Jackson is graduating from CCNY in 2021 with a M.S. in Mathematics. He is going to move on to work on his Ph.D. at the University of Pittsburgh!
Hear about it from Rio Alvarado Jackson himself!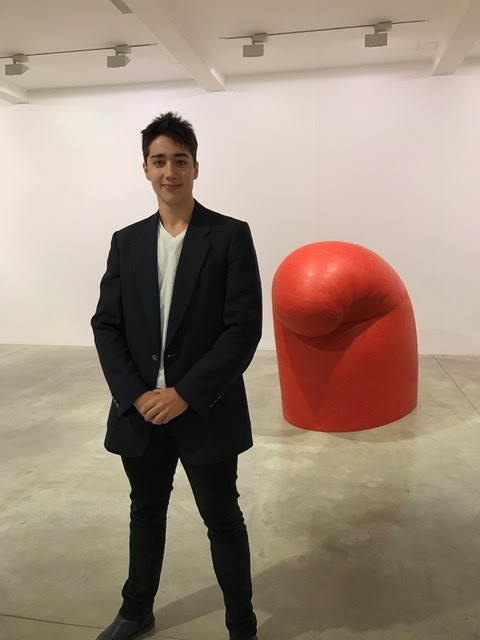 Coming to City College as a Master's student was for me in many ways an act of stubbornness. I had just finished my undergraduate degree in mathematics marked as much by my mediocre performance as my determination to continue study, in spite of the advice of my teachers at the time. In this way, CCNY offered me the opportunity to show I was more than my past work and further have me a place to learn more about the world of mathematics I loved so much. For this I will always be grateful.
Indeed I am still something of a strange math student, I study the field for reasons more epistemic than practical. But through my time working at CCNY and being guided by its faculty I feel I have grown a much more mature perspective on mathematics itself and why I continue to study it. In particular through a refinement of the connections mathematics shares with foundational ideas of knowledge and logic, through category theory and type theory in particular. I should note especially I am grateful for the exceptionally kind, thorough and informative tutelage of professors Khalid Bou-Rabee, Blair Davey (now at MSU), Brooke Feigon Jack Hanson and Michael Shub and Ben Steinberg. As well as the direct support given to me during the application process by my recommenders, without them I wouldn't be where I am today. I am also grateful to professor Hooper for his continued patience with my never-ending inquiries. Lastly, I must thank most of all my independent study advisor Noson Yanofsky (of Brooklyn College) for being the most helpful, earnest and insightful guide one could ever hope for, I am forever grateful to have had the privilege to know him.
With the above being said this fall I will begin my PhD. at the University of Pittsburgh, which is above all something I know I could not have hoped to say two years ago. The honor given me by my admission go that university and the opportunity to continue studying mathematics is only possible because City College first granted me the ability to continue on the path, rocky though my first steps had been. In this way I am grateful to all of CCNY and the many individuals make that institution possible, you have my thanks.