Abdoulaye Maiga accepted to the Houston Summer School in Dynamical Systems
My name is Abdoulaye Maiga, and I am very grateful to have the immense opportunity to be part of 3 projects for this coming summer. First of all, I will be attending the summer school in dynamical systems in Houston in company of students and friends of mine in Karoline Dubin and Ana Tao. Then I will start the research experience for undergraduate organized by the Math alliance here at CCNY. I will close my summer with a programming-like research in dynamical systems that might extend to a independent study with Professor Wolf who I am very grateful to for accepting to be my mentor for the research, and also for having informed me about the summer school.
I am also very grateful to Professor Shub as always since he was the one that actually pushed me to apply for the REU here at CCNY saying that It will be a great opportunity and experience for me to work with others students with the goal of helping our mentor in his/her research.
Why did I choose to study mathematics and what are my future goals? I will answer both questions by saying that I have at some point dreamed of being a police officer as any other kid since they looked cool in their uniforms when I was younger and in kindergarten, but my thoughts about pursuing a degree in mathematics were pretty linear since I have always thought that if I was to go to college I will only get a degree in mathematics. The reason for that is because studying more mathematics was the only thing that made me really happy when I was waking up super early to go to school. I also liked chemistry and physics a little bit but nothing compared to the love I have for mathematics.
When I arrived at CCNY during fall 2016, it was clear for me that I was going to go for a B.S in applied math, but things did not really go that way. During my first semester I had the chance to be in Professor Blair Davey's calculus 1 class. Thanks to her for being such an amazing professor. One of the things I remember from her class is her showing us how to derive pi from a full circle by drawing multiple triangles. I found it fascinating, then I started to take more classes and I finally realized that I wanted to give pure mathematics a try. Now I am finishing my last undergraduate courses in pure mathematics this semester, and with one more year left before I graduate. I am still strongly thinking of pursuing a career in industry, but also now that I had a taste of what it is like to study theoretical mathematics I am not ruling out the possibility of pursuing a phd in a field such as number theory, dynamical systems or else.
The good thing is that I am still going to be around for one more year, and I hope to continue enjoying my time here at CCNY. It has been a formidable time so far. I met so many incredible people here. I will have to thank the whole department starting with Professor Shub who clearly has been the angel that has been guiding me since sophomore year. If there was an expression stronger that "thank you so much for everything" I will immediately use it for you. I also want to thank Jason Redman for everything he has done for me so far. You are just amazing Jason. You are like the guy in the math department that knows everything connected to administration and more. I will joke that if you have a problem, don't call the 911, go to talk to Jason, and you will get your problem fixed. Thank you so much for informing me about talks, programs, scholarships, job opportunities etc. I am very happy that you were also able to be blessed this year, and I wish you many more blessings because you deserve it for everything you do for students like me,adjuncts, and professors. I also want to thanks George Braithwaite with who I immediately had a connection. I am not a basketball fan like you but stay as you are. I would like to thanks Professor Khalid Bou-rabee with who I had my first ever taste of research as an undergraduate. Clearly I was not great but I appreciate your patience and comprehension with me. Thank you for that. I also need to thank Gennady Yassiyevich a.k.a WOLFGANG. You are absolutely exceptional. If it was not clear that you were my favorite adjunct after I took classes with you for a year straight, I hope this makes it clear. I absolutely love the way you teach you classes. You influenced the way I write proofs to 99.99% to the point that even in exams, It happens that I just happily shout "THUS" when I am happy with my proof. Thank you so much for being such an inspiration. If I decide to go to academia, I would want to mimic your teaching style. I enjoyed talking world cup with you during last summer before class since I am myself a soccer addict. I want to thank every single professor or adjunct that I had class with, all of you have been amazing. I honestly don't have any bad experience with any professor in mathematics after 3 years at CCNY. Thanks to Prof. Hooper with who I had fun at the city museum in Missouri and at the annual field of dreams conference, and thank you for being so understanding and helpful. Finally thanks to my friend Anna Tao, who I now call the LEGEND, for all the work she put in to run the AWM while doing insanely well in her classes. Thanks to Pavel Javornik who I met three semesters ago but who has been a very pleasant person to know. I wish both of you good luck for graduate school since you guys are graduating this term, but I know you guys don't need luck and let's hopefully keep contact. I have to save some thanks for next year so let's stop here for now.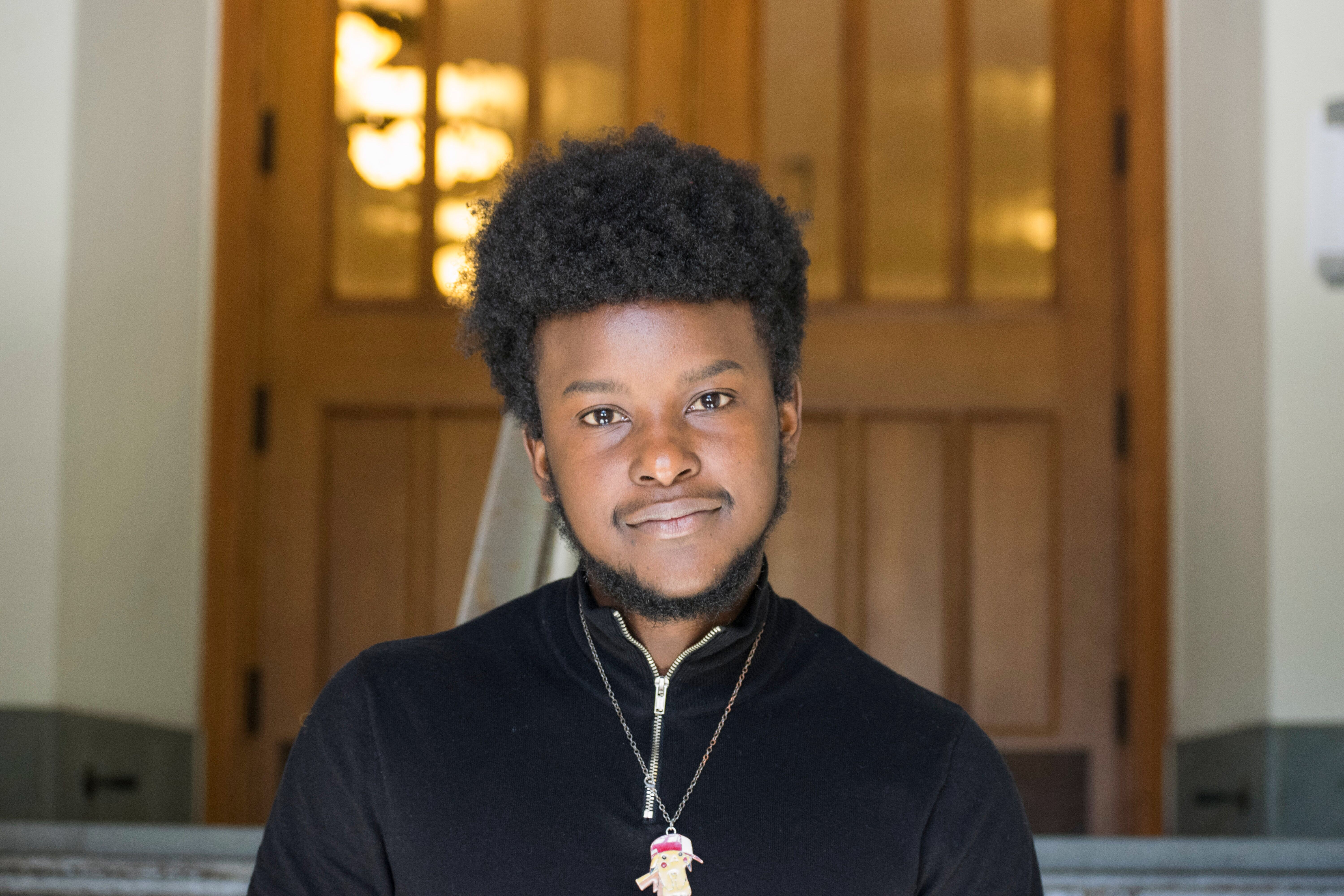 Posted 04/10/2019; expires 05/10/2024; visible to public
Up