CCNY :: Division of Science :: Mathematics
Department of
Mathematics
Sean Cleary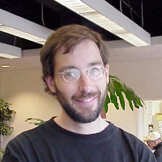 Position

Professor


Email

Office

NAC 8/134

Office hours

see below.

Office phone

(212) 650-5122

Homepage
Office Hours
No office hours Thursday afternoon, April 18
Bonus office hours Monday, April 1, 10am-11am, for students trying to decide about whether or not to drop before the deadline (4/1).
S19: Tues 10am–10:50, Thurs 4pm–4:30, and by appointment, on days when courses meet.
Biography
Professor, The City College of New York, Department of Mathematics
Graduate Faculty, The CUNY Graduate Center, Department of Mathematics
Education:
Ph.D., Mathematics, University of California, Los Angeles
A.B. Mathematics and Physics, Cornell University
Research
Geometric and combinatorial group theory, spaces of trees, algorithms for trees.
MathSci reviews of some research publications
Teaching
Publications:
1
2
3
...
8
All publications
Up